Firstly, we must say a huge thank you to each and every one of our supporters who generously donated to our Urgent Wildfire Appeal. In total, we've raised a truly lifechanging €25,000 and while there are few positives to be taken from tragedies of this scale, it's at least reassuring to know that, like us, you too care about the animals of Greece.
We've started sending funds to those most in need, and want to share with you how your donations are saving lives in the aftermath of what were Greece's worst wildfires to date: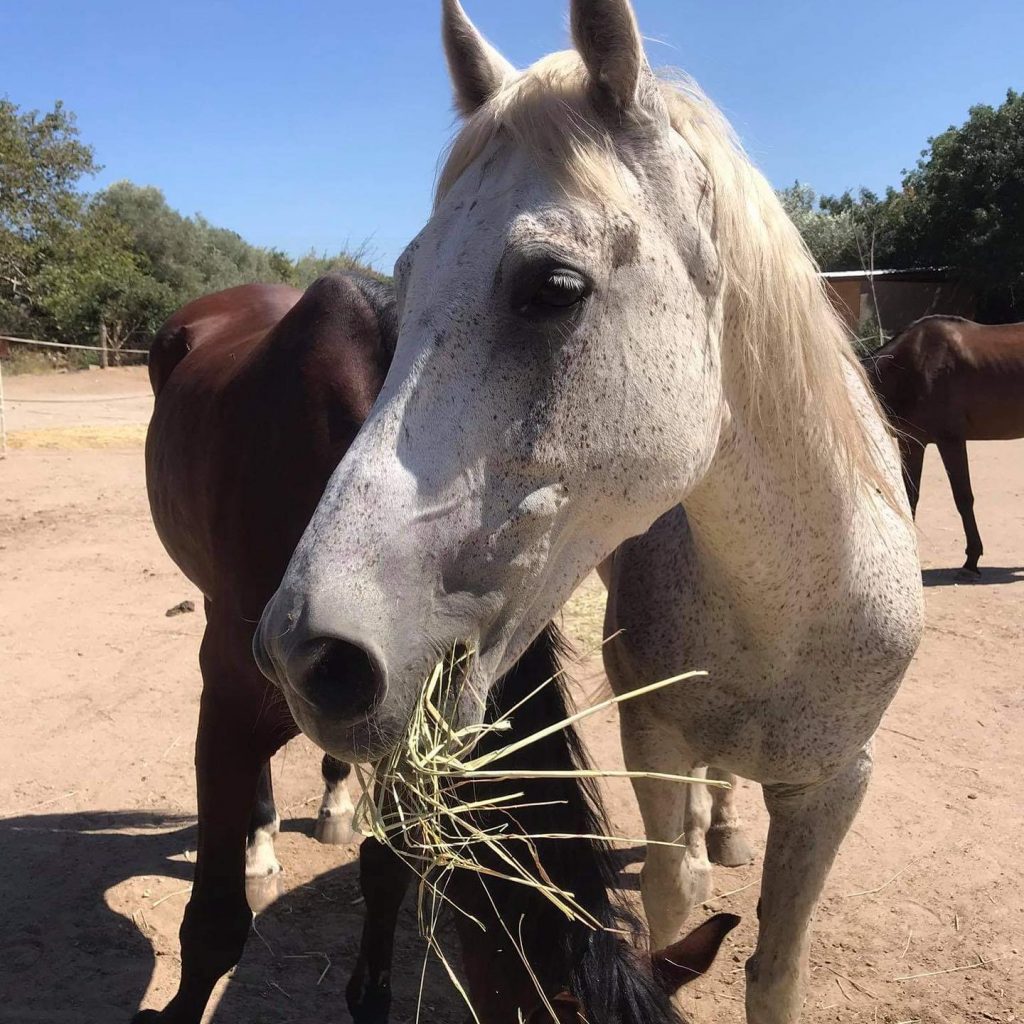 Rancheros equine sanctuary, Evia
After the fires on Evia burned their shelter to the ground, the Rancheros team lost everything: stables, equipment, food, dog houses and chicken coops all burned beyond repair. At first, priority was placed on sourcing medication, grooming and farriery equipment in ensure equine care was feasible even in the face of utmost devastation.
We're happy to report that a new location has been found for the sanctuary's residents and the move is well under way – thanks to your donations, we're able to support Rancheros with various relocation costs.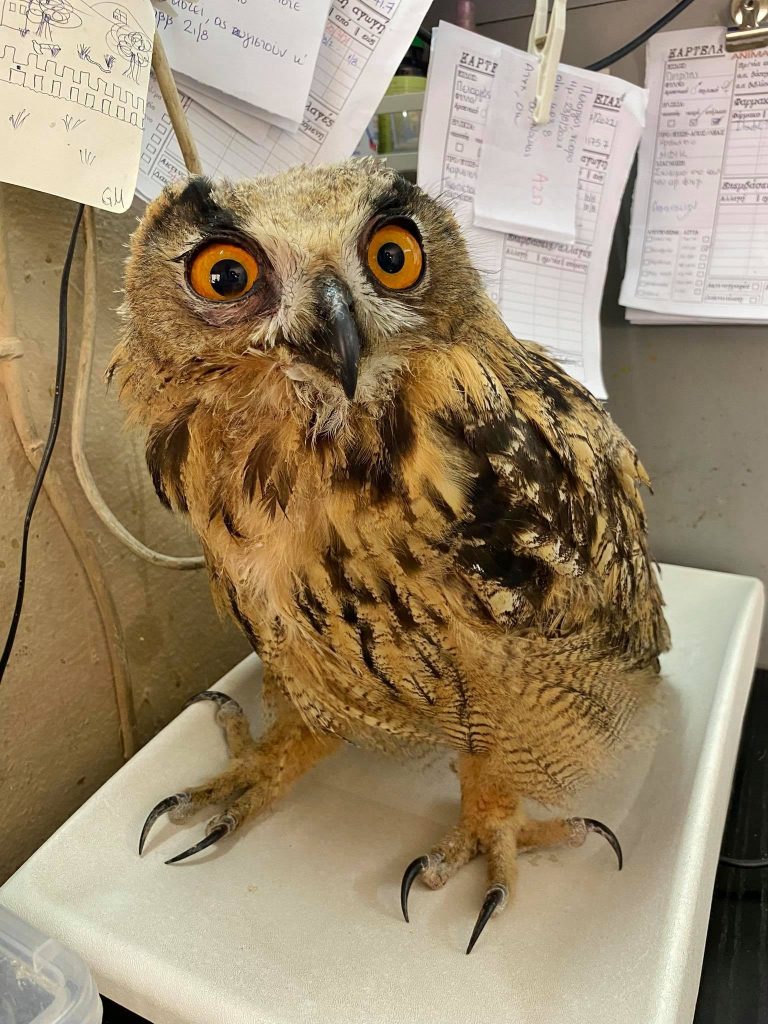 ANIMA wildlife rescue, Athens
As well as being a partner of our Local Partnership Programme, ANIMA is at the forefront of wildlife rescue and were already dealing with a huge number of cases. Throw the recent wildfires into the mix, and the ANIMA team were in urgent need of specialist equipment, medication and food.
It's likely that the effect of these fires on local wildlife will be felt for many months to come, so we're pleased to be supporting ANIMA with the funding they need to continue their remarkable efforts.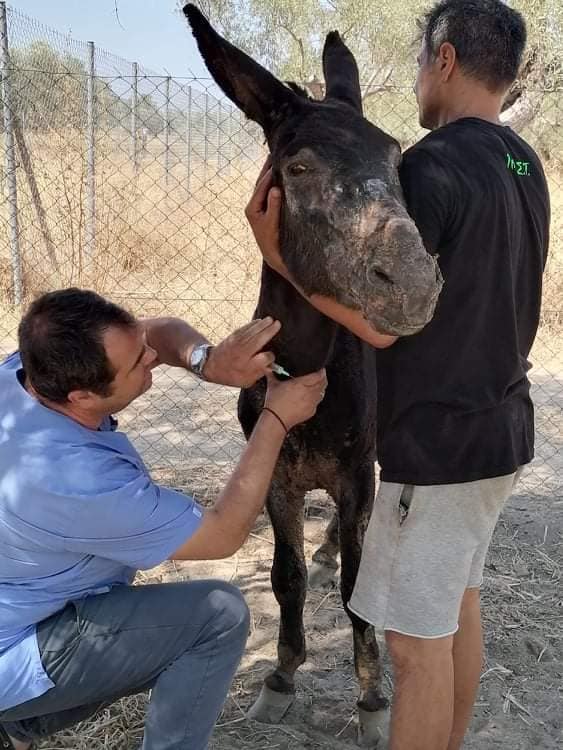 Tripoli's Animal Care, Arcadia
The team at Tripoli's Animal Care have witnessed the very worst of these wildfires: entire flocks of sheep burned to death in their pens, from which there was no escape; a donkey with burns so severe that he cannot eat; young pups separated from mum; and numerous strays with burns to their heads, eyes and paws.
Thanks to your donations, we're able to fund the medical treatment of the 19 animals that Tripoli's Animal Care welcomed into their shelter.
Animal Welfare Society, Krestena
Like so many animal welfare organisations across Greece, the Animal Welfare Society of Krestena were quick to act when the fires reached their region. We're pleased to have provided an initial donation to support their initial search and rescue efforts – which are sure to have saved dozens of lives – and are waiting to hear how else we can support them.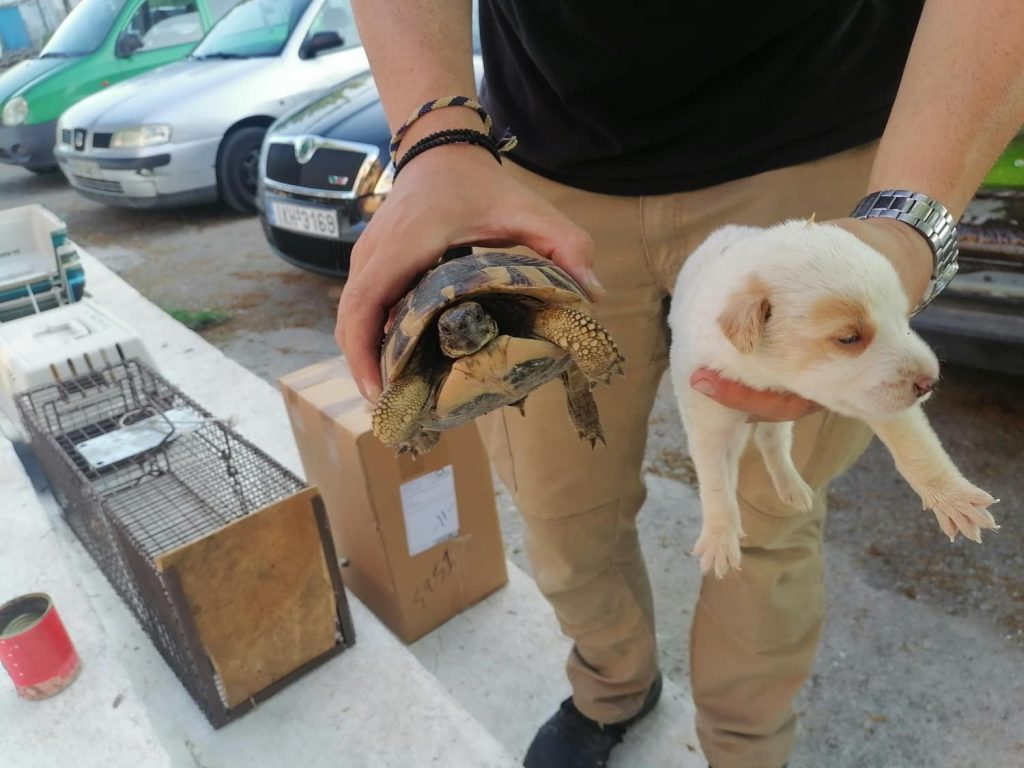 Alma Libre animal rescue, Athens
Like ANIMA, Alma Libre are part of our Local Partnership Programme thanks to the heroic efforts of their volunteers who tend to emergency animal rescue cases – and the wildfires were no different. In fact, Alma Libre even sent a rescue team to work on Evia where the fires are thought to have hit the hardest.
We've pledged to support them with whatever they need as their rescue mission continues – but we can only do it thanks to your generosity!
Taxiarchis Animal Welfare Clinic, Evia
As the number of animal victims began to come to light, emergency pop-up clinics started to emerge across Greece – including the island of Evia, where the generous donation of a shipping container kickstarted a promising new project.
Organised in collaboration with Artemis Animal Welfare Group, we're proud to have funded much of what's needed to kit out a functioning clinic like this one: kennels and beds; veterinary equipment from surgical lights to microchip scanners; medications and suitable medical storage; and so on.
We're looking forward to seeing this clinic up and running, saving lives – all thanks to your generous donations! – and will be sharing updates as soon as we can.
We'll continue to share updates on how our Urgent Wildfire Appeal is supporting those most in need – keep an eye on our Instagram, Facebook or Twitter for the most readily available updates – and once again, THANK YOU for your support.