We're proud to be working on Syros for a third consecutive year, this year teaming up with the wonderful We Live Together team to sterilise 40 cats every single month – a number that is already making a real impact in the remote, mountainous village of Livohori in Syros.
Earlier this year, the team stumbled across the village's colony of cats, who proved themselves to be well adapted to the mountain life: spending their mornings sunbathing on balconies and porches, these cats were enjoying the best of both worlds!
The team have since gotten to know the "colony hotspots" and visit in the mornings, in hopes of tempting some hungry mouths looking for breakfast. Sure enough, cats head down from the mountains to greet the team and enjoy some food, before being trapped, neutered, and released the very next morning: a swift but gentle operation that's already having a positive impact on the number of strays. But with some new mums currently raising their kittens, our work in the mountains isn't quite over yet, so watch this space…
In more good news, the remote and mountainous village of Livohori is also home to a wonderful community of cat lovers: there's Nikoleta who feeds her local strays every morning without fail, and Fotis whose motorcycle has become a familiar sound to the cats who come running when he returns from work!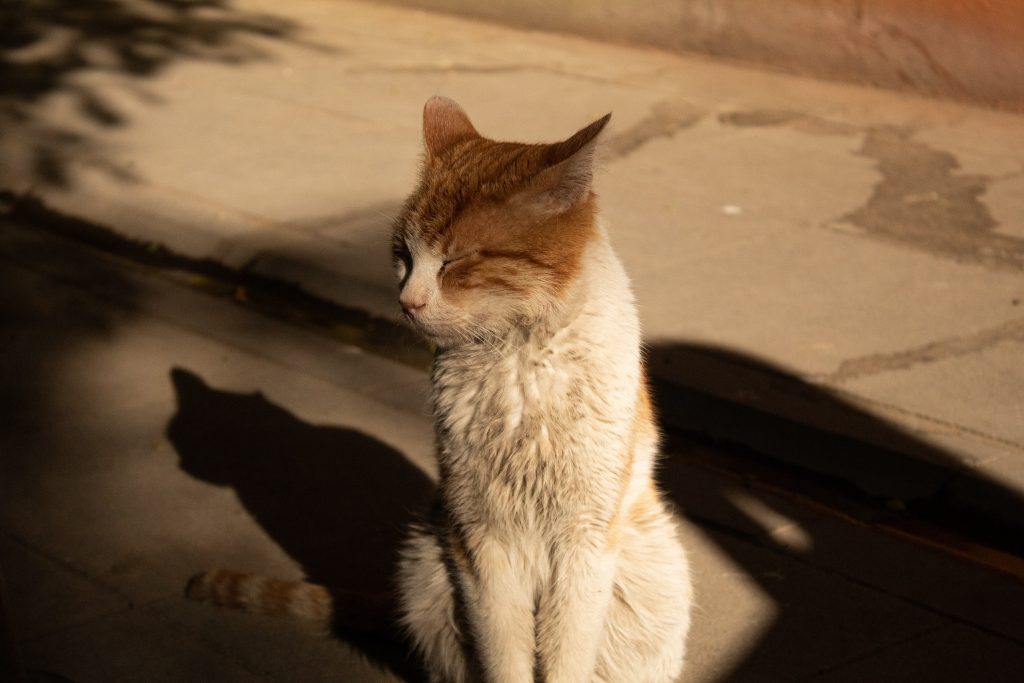 More than just sterilisation outreach, such efforts also allow us to meet these wonderful individuals and share both their stories, and the cats' stories. If you can donate just £5 per month, this would allow us to reach another 3 cats in need on Syros.