Without you, we wouldn't be able to carry on!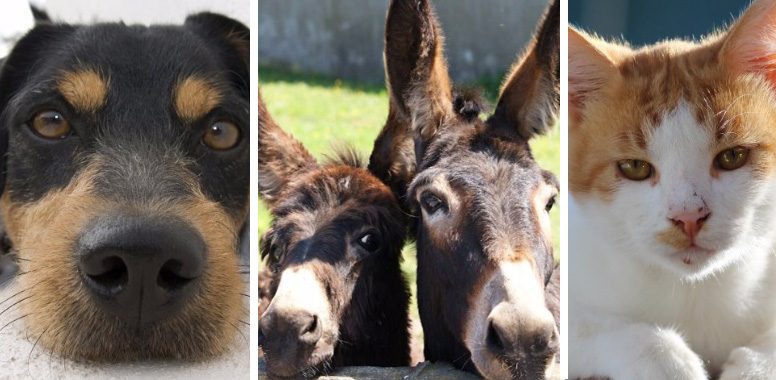 Animal Action Greece has a vision for Greece to become a nation whose people care about the quality of animals' lives. We use the way we care for animals to educate and inspire, encouraging changes in attitudes at every level of Greek society.
Animal Action Greece receives no government funding (in the UK or Greece) and therefore relies on your support to continue with our campaigns and projects and do our life-saving work. 
Quite simply, without you, we wouldn't be able to carry on!
How your donation can help
will help us to neuter 3 stray cats this year
will help us to neuter 3 stray dogs this year
will help our equine team deliver vital treatment to 2 working horses this year
Please select a donation amount from the options below, alternatively you can enter a custom amount (£?)…
How often would you like to donate £5?
Over the years, around 65% of our income comes from legacies, so your gift is vital to continuing our mission…
Please make your cheque, postal order or CAF voucher payable to 'Animal Action Greece' and send to
51 Borough High St, London SE1 1NB, UK.
Or call 020 7357 8500
You can make a bank transfer using the information below:
Name: Animal Action Greece
Bank: Lloyds Bank PLC
Branch: 1 Butler Place, London, SW1H 0RP
Sort Code: 30-98-97
Account Number: 00747919
IBAN: GB55LOYD30989700747919
BIC : LOYDGB21031
For postal donations, please complete this form and return it to us with your donation information.