It's been a busy autumn of TNR in Syros with We Live Together and Syros Cats!
A large number of cats have found shelter in a messy, scarce area near the marina in Lazareta. They are lucky to be visited frequently by their guardian angel, Aliki, but they were clearly in need of neutering to stop the population from growing. In November, volunteers went to do just that! Jo and Marianne from Syros Cats, and Manos from We Live Together clinic cooperated with Aliki to ensure the cats were not fed the day before their visit, so they were extra hungry and easier to catch. Sure enough, 11 cats were quickly in their traps and transferred to Manolis' clinic where they were all neutered and fully recovered! The team will be back for the next couple of months to ensure every cat, including any emerging newcomers or shy cats who like to hide from strangers, are caught and sterilised.
The volunteers even collected all the plastic and garbage in the area to make it more homely and less messy for it's feline residents. You can watch Manos' video of their trip
here
! In October, a total of 91 cats were neutered in Syros, of which we proudly funded 62!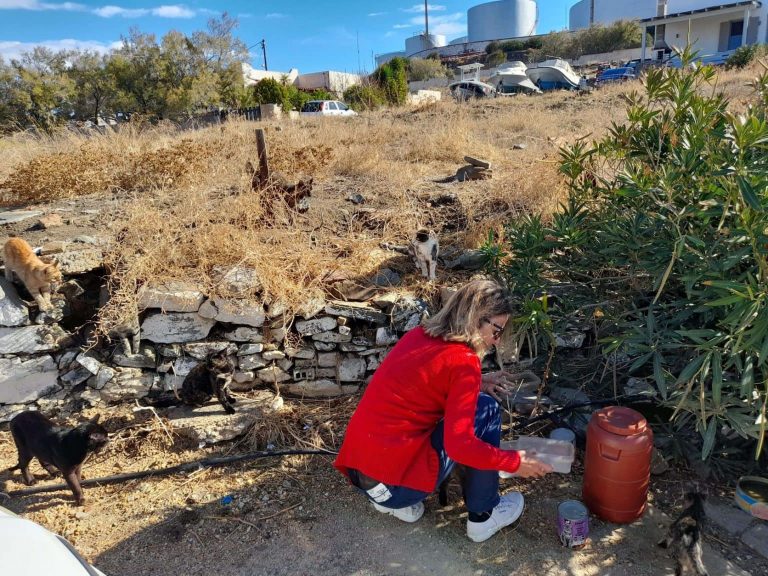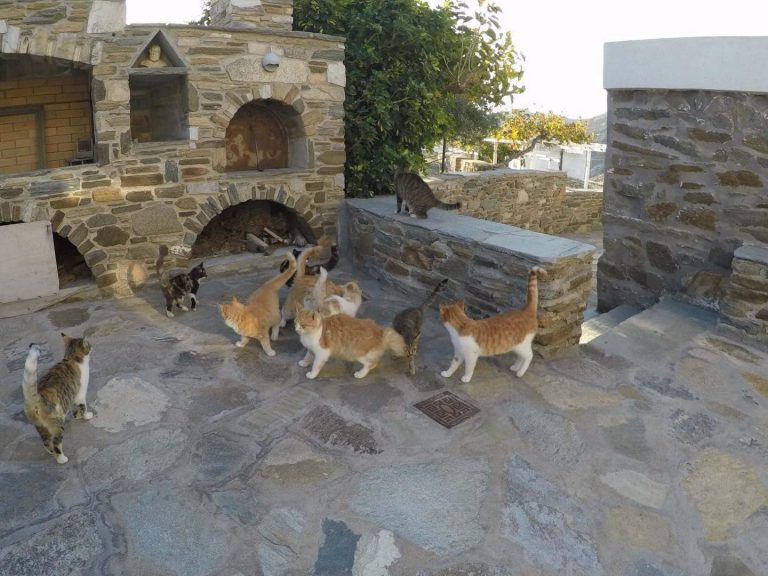 The team also visited Platy Vouni, a small settlement in Northern Syros, facing the neighbouring island of Tinos.
Manos was contacted by a friend to tell him about a friend of his who 'suffers' with lots of cats! He does not live on Syros permanently, but spends time in summer feeding and grooming the cats in his yard, while a friend comes by 2-3 times a week in the winter to feed them. He told of how the big ones come back in summer, visibly emaciated but managing, they need a lot of luck to survive. There are much fewer places open in winter, and just as many hungry mouths to feed, so it was their turn to be sterilised and hopefully reduce the number of hungry mouths.
When the team arrived, 15 adults and 7 kittens were waiting for them, listening out for the magic sound of a car door and a can of food opening. They assessed the population, identified the difficult cats, ones who kept their distance and ones who were visibly sick. They lined up their cages and put down the food ready to trap them and load them into the van. All the adults were successfully caught, and they chatted to another local gentleman who is looking after a few more cats nearby who are also going to be included in their next visit. The following Monday, the team captured a further 17 kittens (the entire colony!) in Filikas, neutered and returned them!
We are proud to work with these wonderful organisations and have funded almost 100 cat sterilisations in Syros in November!