Santorini… a Greek paradise and tourist hotspot which sees over 2 million visitors flock there each year for its stunning views and sightseeing. Santorini is well known for its donkeys and mules, they've been used for transportation and development there for hundreds of years, but now, are more commonly used as tourist taxis. We've been visiting Santorini to deliver equine outreach since 2000, and this year has been no different. Equine vet Kostas, along with farrier and dentist Tasos and Alkis, visited Port of Fira on the island in September.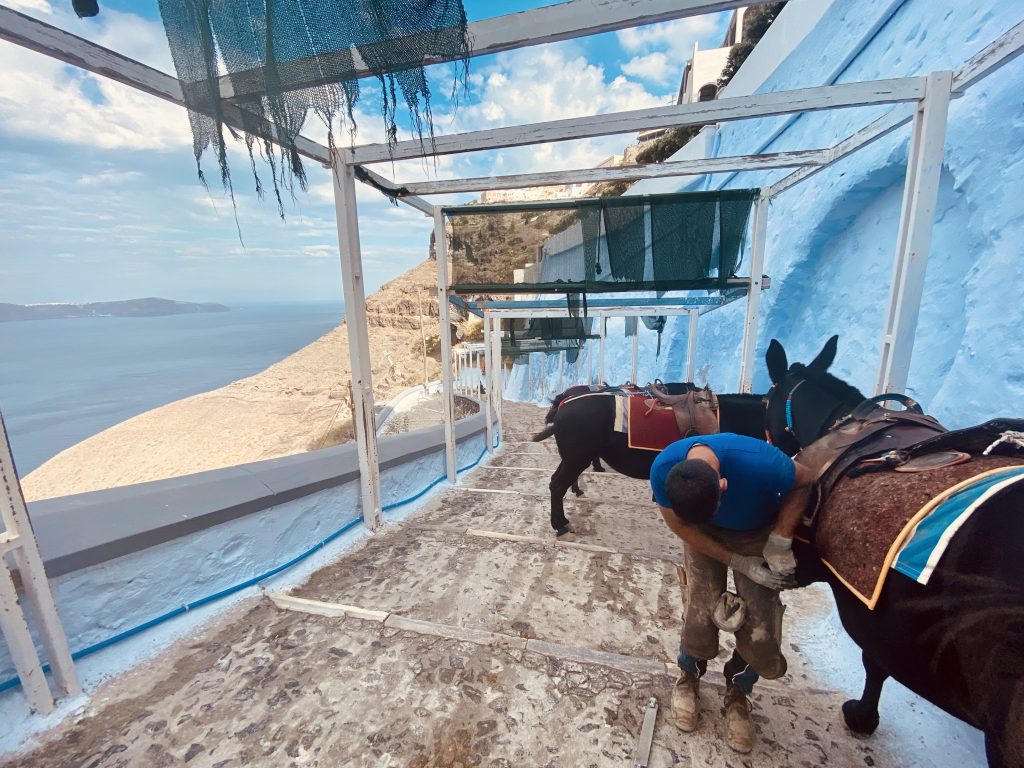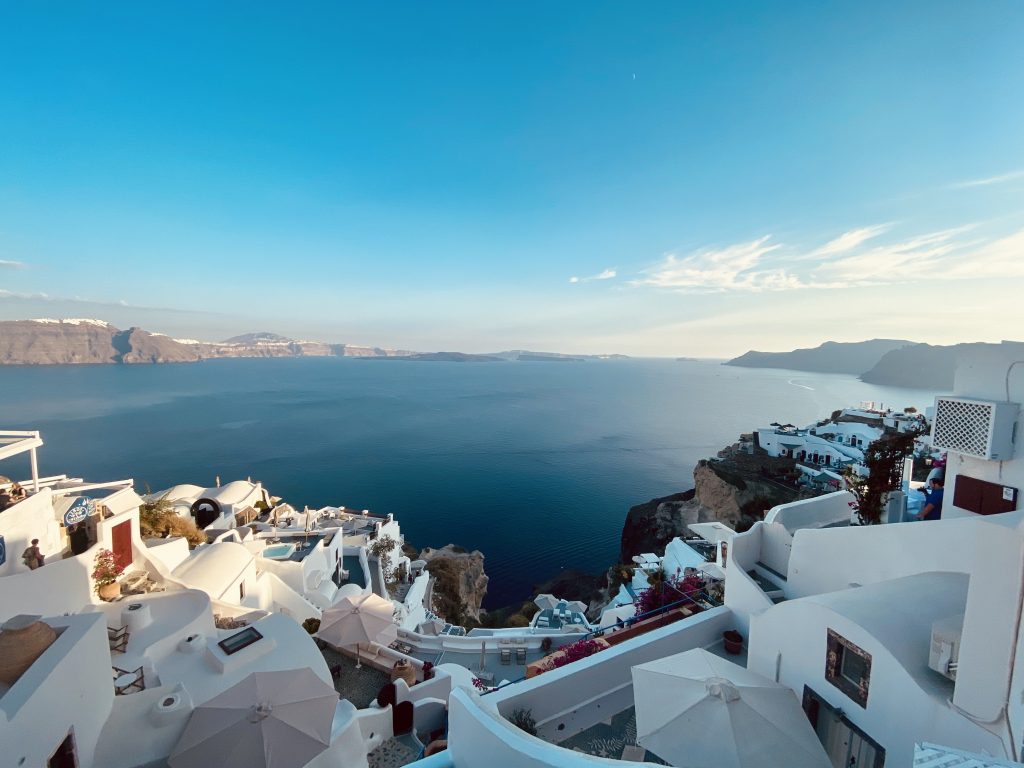 The team treated 16 mules there, 14 of which were working and 2 retired, checking their health and welfare, and trimming down any hooves and teeth which needed attention. Kostas noticed that one mule, Markos, showed discomfort and shortness of breath while walking the 587 steps up the cliffside. Auscultation of his lungs showed he was suffering with mild pneumonia, and treatment and advice was given to help him recover. Another gelding, Christos, was suffering with chronic lameness and a deformity in his pelvis, most likely from an old accident whilst working. Thankfully, he was stabled and no longer working, but despite this, it was clear that Christos was in pain. Our team treated him with oral painkillers and instructed his owner on the best possible management for his conditions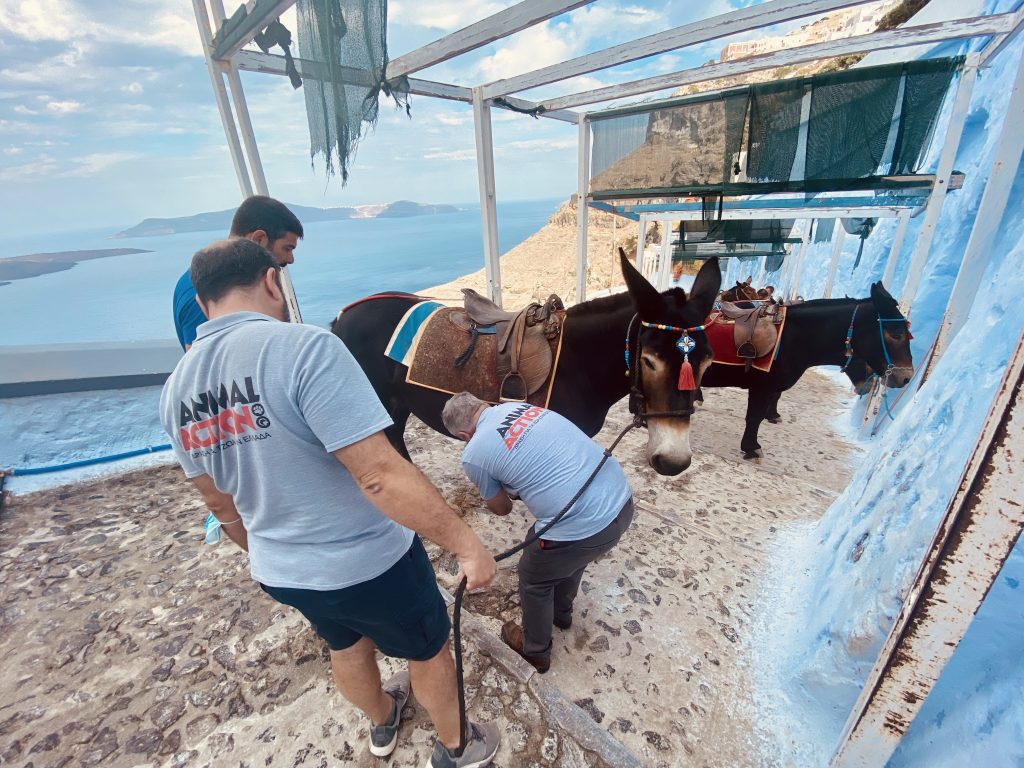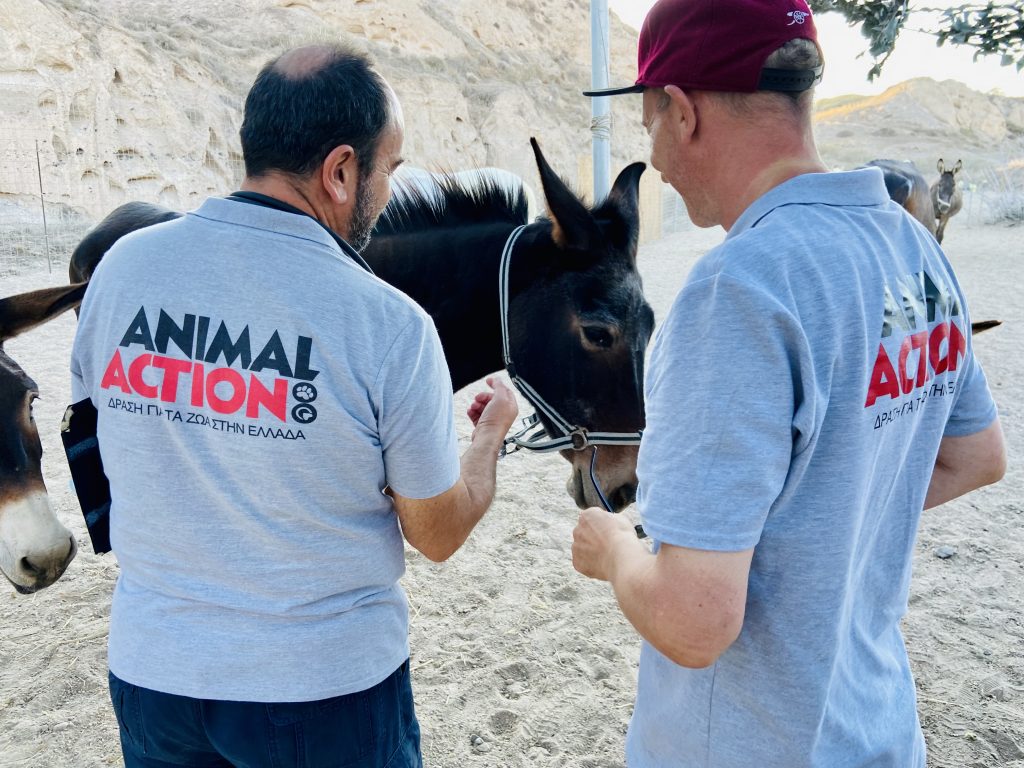 The team also visited Santorini Animal Welfare Association – SAWA's equine shelter, where most of the residents are elderly and been abandoned by their owners after their long, intensive work is finished. Any donkeys and mules with overgrown or irregular hooves were filed down by Tasos, while Alkis gave comforting 'floats' to treat worn down or sharp teeth.
Our continuing support for the working donkeys and mules of Santorini is invaluable, and wouldn't be possible without your donations.