'Hobbling' refers to the practice of tying an animal's legs together (usually the front and back legs on one side, or both front legs) as a means of preventing them from roaming. The practice is a painful one, resulting in a multitude of injuries from limb fractures, lameness and all too often, death or euthanasia.
Animal Action Greece's "FOUR FEET FREE" campaign seeks to raise awareness of this practice and ultimately eliminate it in favour of kinder, more sustainable solutions – one of which, we believe, is the use of electric fencing. Sadly, given the financial situations of many farmers and equine owners, the purchase and installation of such fencing is just not feasible. That's why we've written to the Ministry of Rural Development and Food asking for their support in providing and/or subsidising the cost.
Co-signed by Dr Nikolaos Panousis and Dr Nikolaos Diakakis from the University of Thessaloniki's Department of Veterinary Medicine, we put forward our aim to bring about real, lasting change for the victims of 'hobbling' as well as alleviating the financial and economic struggles experienced by farmers and equine owners, particularly in more rural locations.
A reply from the Ministry
We were extremely pleased to  to receive a prompt reply from the Office of the Chief of the General Directorate of Veterinary in the of Ministry Rural Development, displaying a positive attitude towards our letter. This is a huge and unprecedented moment for us as it is shows that the Government are willing to work with us and lend their much needed support to the campain.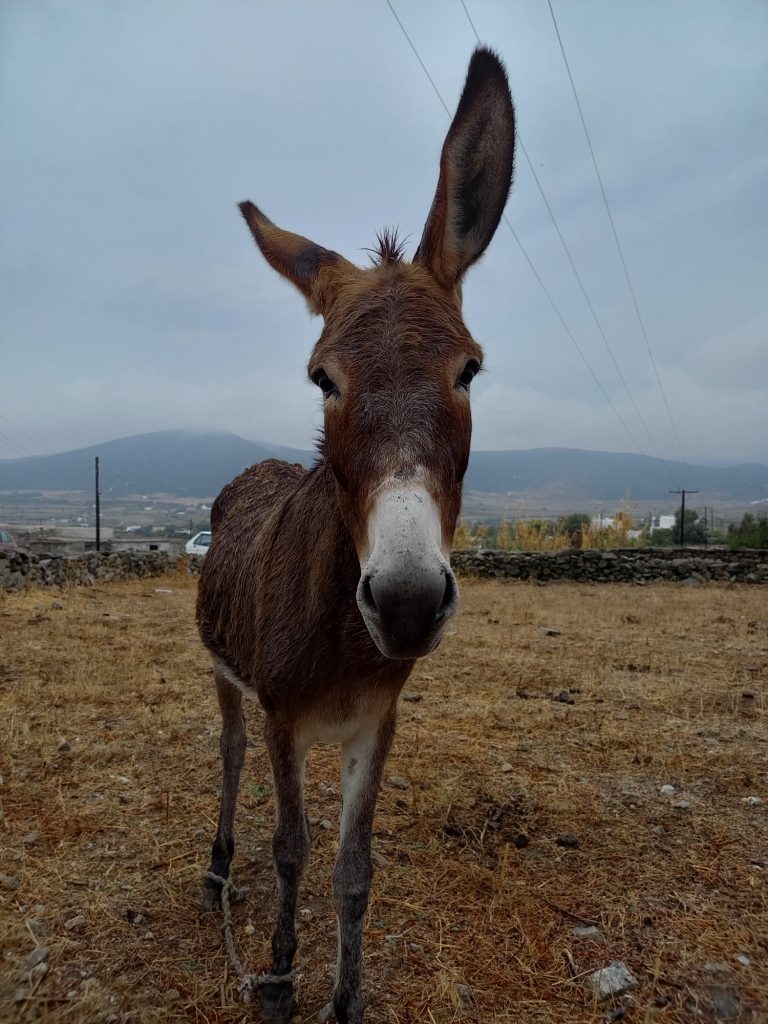 As well as lobbying for such changes, a core part of the "FOUR FEET FREE" campaign is education: approaching, informing and educating the next generation to encourage better practices and ultimately a culture of kindness and compassion. We remain committed to changing attitudes across Greece – and changing them for good!