Agia Marina Donkey Rescue is a family-run sanctuary on the Greek island of Crete. What started with a single donkey rescued from a local farmer, has become a safe haven for more donkeys like her – and we're delighted to be supporting them with regular farriery and dental treatments, to keep all their inhabitants happy and healthy.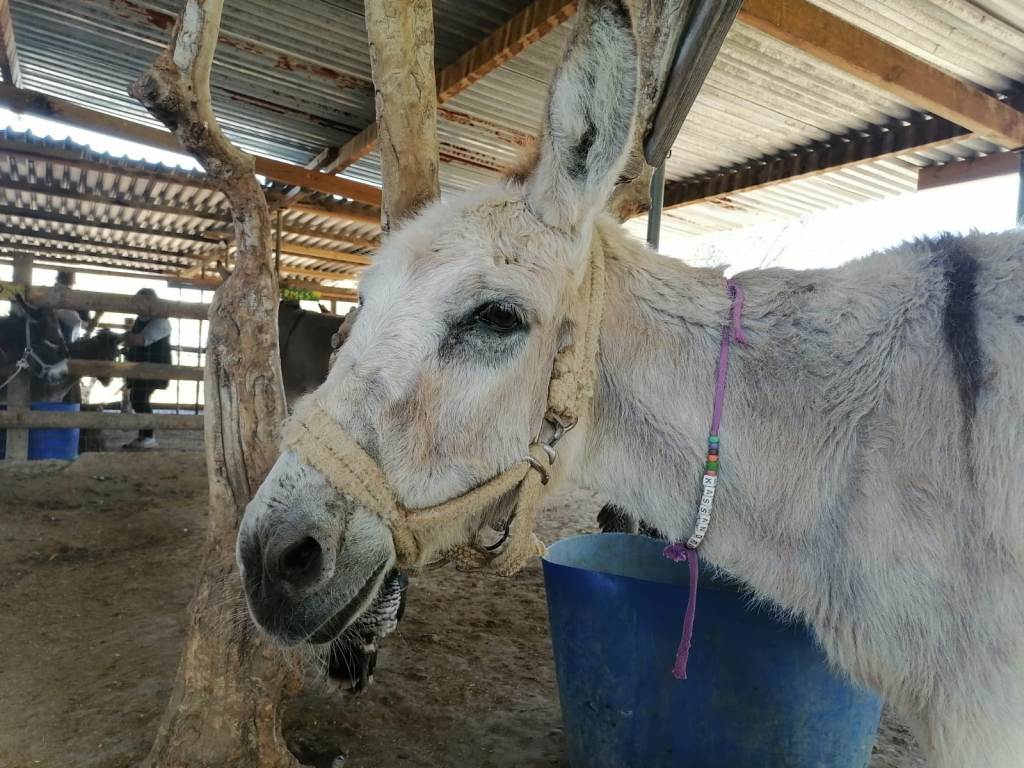 This month, our Equine Project team met with sanctuary founders, Barbara and Fanis, who introduced 6 new arrivals all of whom had been rescued from terrible living conditions in a nearby village. Unsurprisingly, this meant that they needed significant dental treatment, which our equine dental technician was too happy to carry out with the support of Barbara and Fanis' son, who has a knack with the more unruly characters!
We're pleased to report that following our team's annual visits, many of the 'older' inhabitants were in good health and needed little more than a good fuss from our team. Sadly, the newer arrivals presented an array of conditions, including laminitis, distorted hooves, white line disease and thrush, all serving as reminders of the terrible conditions that many unwanted equines endure across Greece.
But thanks to Barbara and Fanis' hard work and dedication, these lucky rescues have a much brighter future ahead of them. Here at Animal Action Greece, we're proud to be playing even a small role in that future and look forward to visiting Agia Marina Donkey Rescue again soon.