Our Equine Outreach team visited the island of Skyros from 29th – 31st October, home to the native rare breed of miniature Skyrian horses, not found anywhere else in the world! Kostas, Alkis and Tasos treated 68 horses during their trip, and checked another 6, mostly in two farms for the conservation of the Skyros horse. One of these was Mouries Farm, located near the natural habitat of the breed, Mount Kochylas, and cares for 60 Skyros horses. The farm has been hosting visits from locals, tourists and school children for 20 years, with visitors coming from far and wide to meet and learn about this charismatic ancient breed.
Various cases were treated while the team visited the island, with a few making their visit even more satisfying; one foal happened to suffer with colic while they were there, which thankfully recovered successfully after our vet's treatment. A couple of other horses had not received dental care before, and suffered with dental hooks which were expertly rasped down by our dental technician, Alkis, offering relief and normal jaw movement. Another had overgrown hooves and was suffering with chronic laminitis, which was immediately relieved upon some TLC from farrier, Tasos.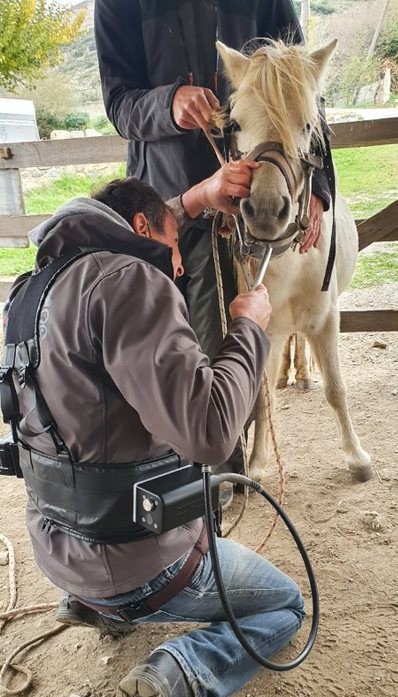 Small ponies and tall professionals meant it wasn't all plain sailing, as it seems what they lack in height, this breed makes up for in personality! Standing at just 9 – 11 hands (just over 3 ft!), some of these miniature firecrackers made the team's work more interesting, rearing and doing whatever they could to avoid treatment. Nevertheless, our experienced team managed very successfully to fulfil their purpose and treat all the animals in need.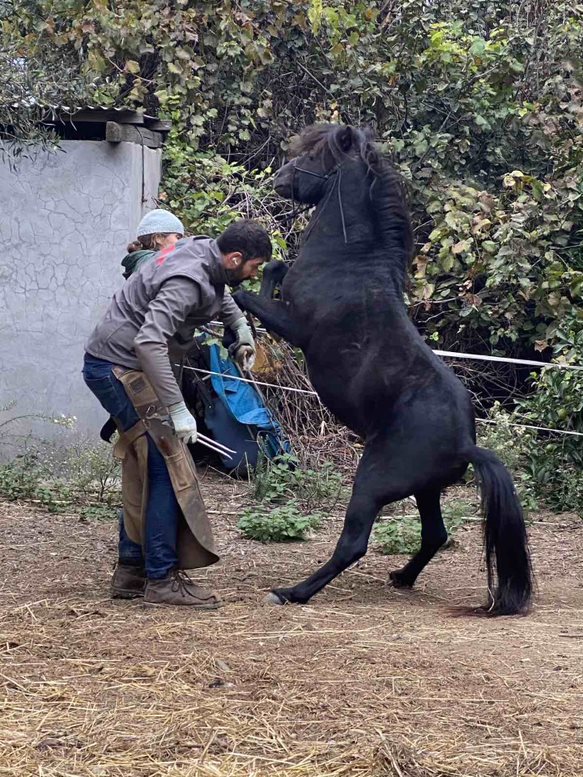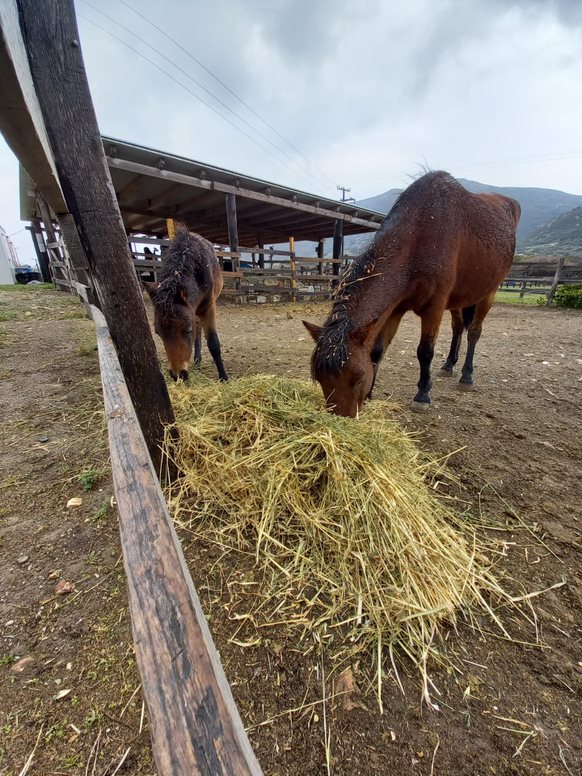 We would like to thank Ioannis Evgenikos, the owner of Hotel Nefeli who kindly offered accommodation to our team, the Skyros Shipping Co for offering boat tickets to the island, and everyone from Mouries Farm who made this visit possible. Manolis Trachanas who not only helped during the team's work, but also very generously cooked magnificent meals for our team in his – closed for the season – taverna, as well as Danai and the whole volunteer team for making our work easier.
We very much look forward to returning to the Skyrian horses next year!