Our Equine Care Team have been very busy recently, paying a 2 day visit from 9th – 10th April to the islands of Leros, Lipsi and Patmos to provide veterinary, dental and farriery care to 43 of these islands' equines. It was a demanding trip as it included travelling across three islands by car, plane and ship!
The team haven't been able to visit these islands since 2019 due to the pandemic, so there was a great need for their work. Due to the lack of farrier and dental technician on the islands, there were many animals that needed not only hoof trimming but also dental treatments, as most had sharp edges and hooks resulting in difficulty chewing. Two horses had quite serious issues – an older fracture on the fetlock and large leg wounds due to inappropriate stable bedding. The injuries were treated properly and the owners were instructed on how to improve their animals' care.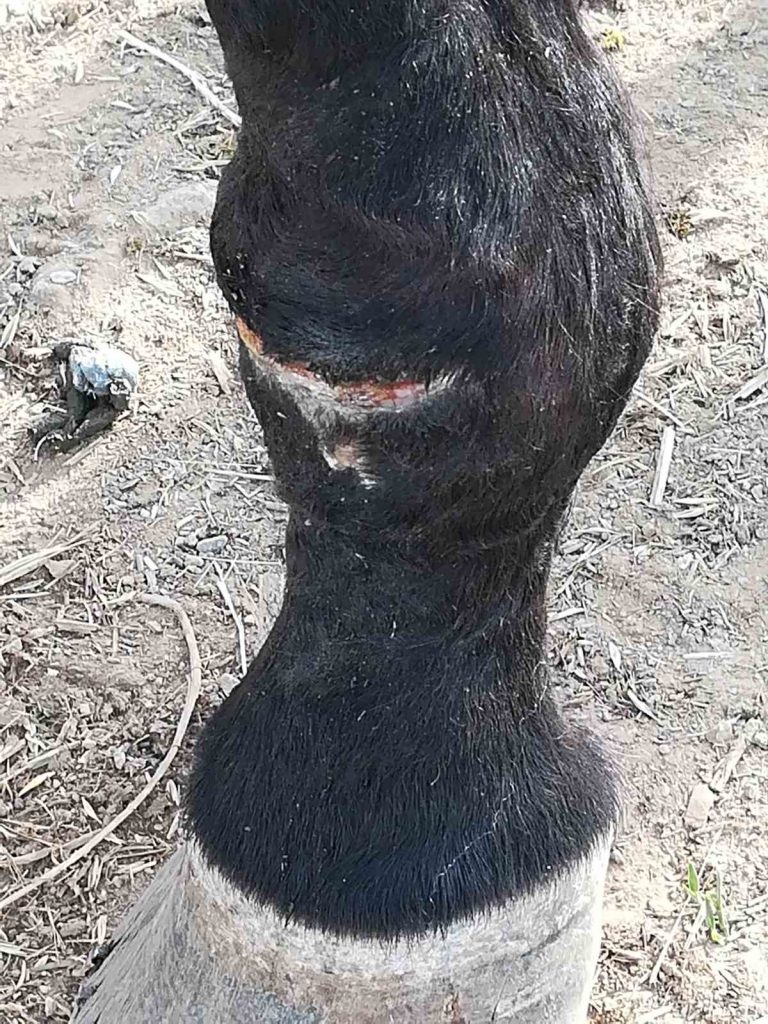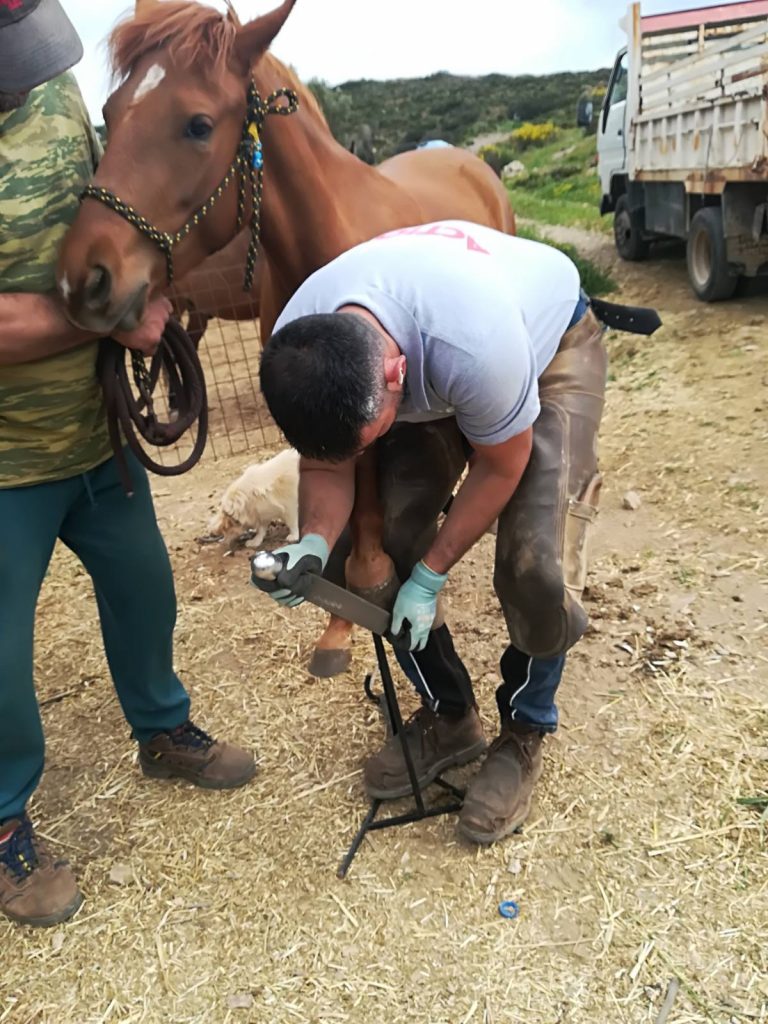 One of the equine owners in Lipsi was particularly interested in farriery. He trimmed his horses with his own equipment and under our farrier's inspection, gaining further knowledge on farriery techniques.
The team offered their services to the 17 donkeys of the Meloi Donkey Shelter in Patmos, as well as 5 more equines of the island. The shelter is home to retired, elderly donkeys whose fate would otherwise be unknown. The donkeys were mostly elderly with some skin problems due to hypersensitivity to insect bites, many also had dental hooks which were carefully rasped, while almost all needed their hooves trimming. Despite their age, the donkeys were in good condition thanks to their dedicated carers and local veterinarian from Leros, Michalis Kontrafouris, who keeps a close eye on them! Michalis accompanied the team throughout and organized their whole visit, so we would like to say a big thank you to him. We'd also like to give our special thanks for the cooperation of the owners on Lipsi, Leros and the Meloi Donkey Shelter, for offering meals and accommodation to our team members.