Jenny was brought to our collaborators, Φιλόζωοι Εθελοντές Πάρου (FEP Vet Clinic), from a neighbourhood in Parikia on the island of Paros. It was pretty clear this poor girl was suffering awfully with her feet, she had huge ulcers on all 4 paws. FEP's veterinarians diagnosed her with Plasma Cell Pododermatitis, an autoimmune disease which if she had remained stray, would have a very unfortunate ending. The clinic immediately started antibiotic treatment for the infection she had, and tried to reduce the size of ulcers with cortisone treatment. After several weeks of hospitalisation, Jenny underwent surgery to remove the ulcers from her paws.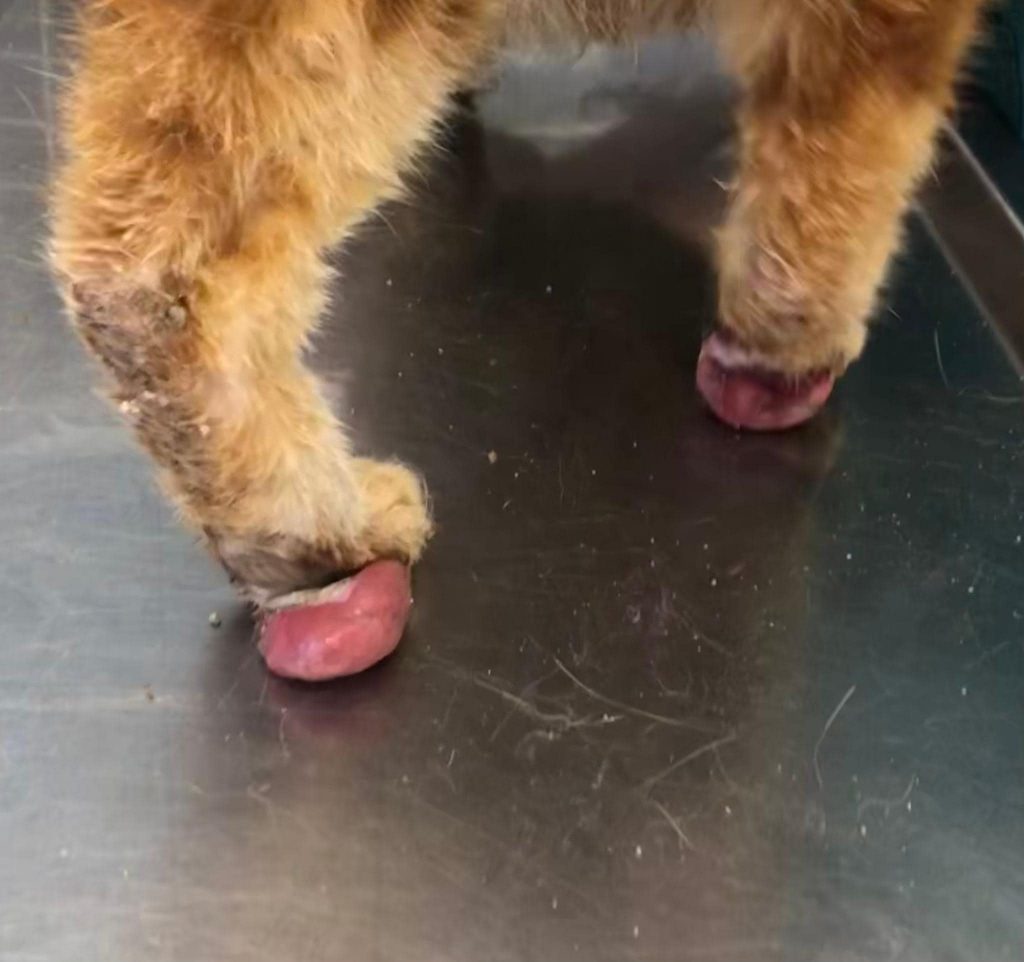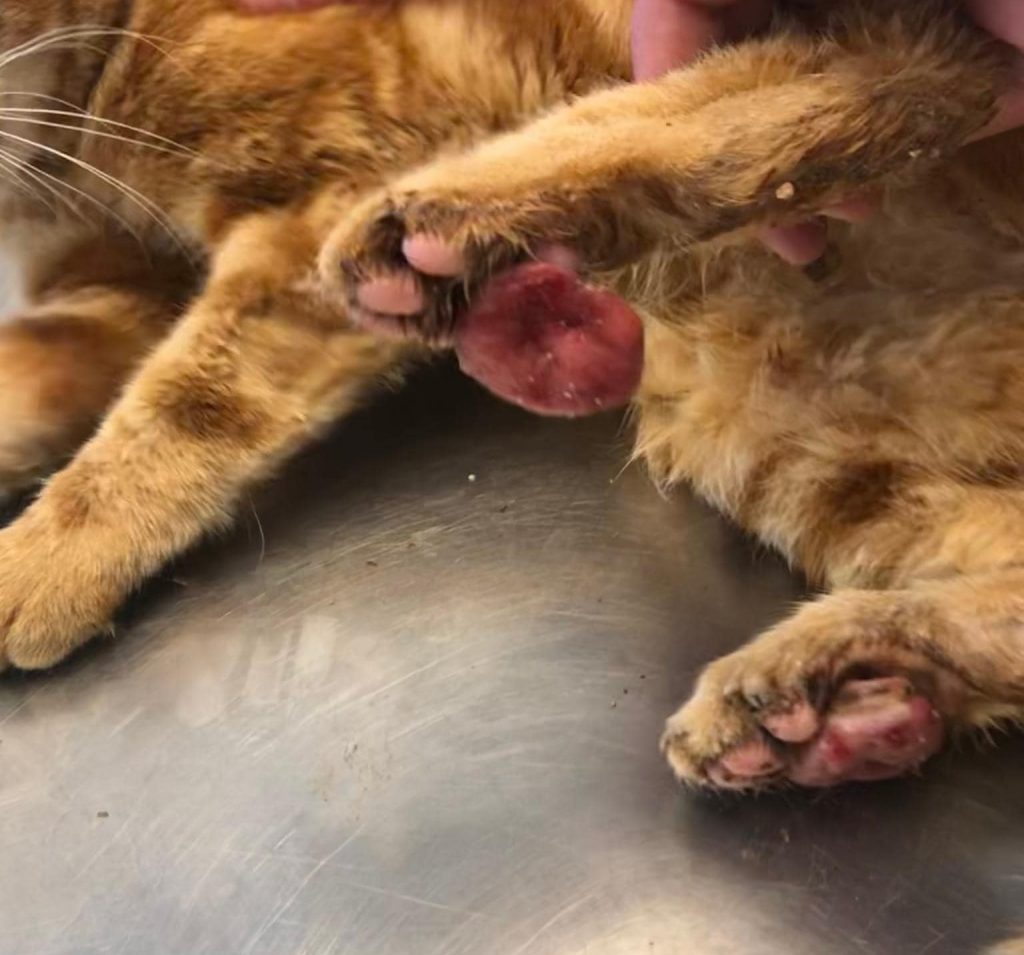 We're delighted to say Jenny is now completely healed and adopted in Paris with veterinary assistant Nastassja Renard, who fell in love with her at the clinic and offered her a wonderful home for the rest of her life!
We were pleased to cover the costs of Jenny's hospitalisation, treatment and surgery, changing her life from a doomed stray to a much loved pet! FEP have delivered 190 sterilisations (74 funded by Animal Action Greece) and 96 other treatments (38 funded by Animal Action Greece) up to May this year, helping improve the welfare of 286 cats on the island.