Welcome to our new monthly feature, "A day in the life of…" which will share the tale (or should that be tail…) of some of Syros Cats best-loved residents. This month, we're continuing with of Sissy's story… will Sissy's rescuers help her and her kittens???
(Catch up by reading part 1 here)
Well – I needn't have worried. Everything has turned out very well for me.  After my sleepless night of worry, three visitors arrived and started making a big fuss of my babies.  My original rescuers had given them all names, after islands and places in Greece, the boys are Micky, after Mykonos, Andy after Andros, Tiny after Tinos and the little girl is Oia, after a place in Santorini, where people go to watch the sunset. They called me Sissy, after Syros – the island we all live on.
We cats always feel better when we've got names, it usually means someone is going to look out for us.
So, these visitors made a big fuss of my babies.  They cleaned their sore eyes and put some drops in.  I've been cleaning them myself as part of the washing routine, but haven't been able to cure them. They talked for a bit and I didn't understand everything, but I decided to trust them and not make a fuss when they put my babies in a carry box.  I wasn't sure if they were going to take me as well – after all my babies are eating on their own now and don't really need me, although we all still enjoy the quiet comfort of a nice cuddle, while they are suckling.
But, no – they produced another cage and took me too – I was very pleased.
We went on a short car journey and arrived at a place with a lot of cats.  Everyone made a fuss of us.  My kittens went into a very big cage, with toys and a litter tray.  I hadn't taught them yet to use kitty litter to poo and pee, but they soon got the idea. When I wanted to go in with them, I just asked and someone opened the door for me, so I could clean and feed them.  But they were eating well and had plenty of kitty biscuit all the time, nice fresh water and often meaty treats as well.  They were very happy.
After a few days, my rescuers brought me another kitten.  Of course, I knew it wasn't one of mine, even though it fitted the black and white theme of my boys. But my rescuers were kind and I decided to humour them and look after this one too.  Besides, he was painfully thin and weak and had lost his own mother.  He needed some company and comfort. My babies were happy to have another playmate, so we all moved in together.  They called him Astro.  He came with another slightly older cat, who was black, and they named that one Zeneca.  I don't know how they come up with these names… I cleaned him once or twice, but he didn't really need me, so he was teamed up with a cat who was very timid and didn't see too well. I visit them sometimes to check that they are doing well – and they are just fine.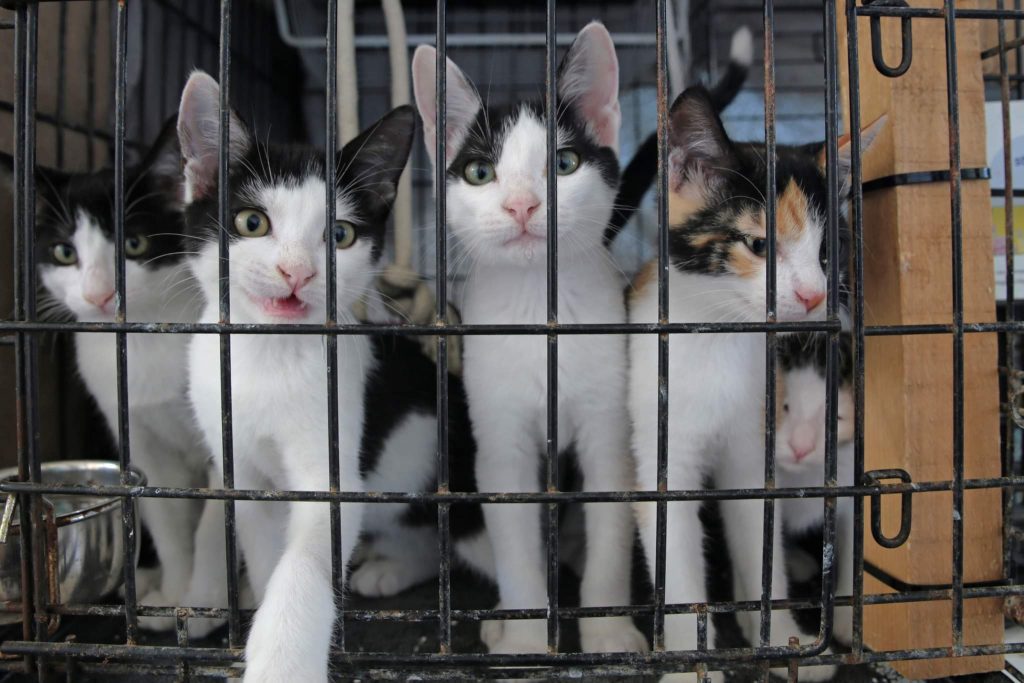 Before I left the last place, I already felt a bit sick.  Now I've developed a nasty cold and I'm sneezing and coughing.  I don't want my babies to get sick too.  They are growing daily and are healthy and really playful. The volunteers here take us all into a garden every day, so we can run around together, climb trees and hide in the shrubs.  Mostly I snooze in the shade – but I'm there if they need me.
I've been given tablets for my sneezing.  It's not so nice being given them each day, but I try to be cooperative and not bite or scratch.  And they are making me better.
Yesterday the helpers here moved my kittens and Astro into a big run.  I can still go in with them if I want – and I spend some of each day with them.  But they don't need me now – even Astro has turned into a fine healthy kitten.  I've heard them talking and learned that Astro is going to a forever home in France, Oia to Sweden and Micky to Finland – we're going to be an international advertisement for Syros Cats.
I don't think anyone has plans for me yet.  I'm allowed in the house and have a microchip, so I can come and go as often as I Iike. I rub along with the other house cats so long as they don't get too close. There's always plenty of food around, and I can graze whenever I want to – I prefer that style of eating. My kittens still sleep in their cage on the terrace for the night and I often sleep on top, keeping an eye on them – just in case of trouble.  They don't want to feed from me any more – I feel a lot better, my wounds have healed, my fur is soft and thick, there are no aggressive tom cats chasing me and I'm putting on some of the weight I lost.
Overall, life is good.  I'm pleased I decided to trust my rescuers and am happy to be part of the Syros Cats community.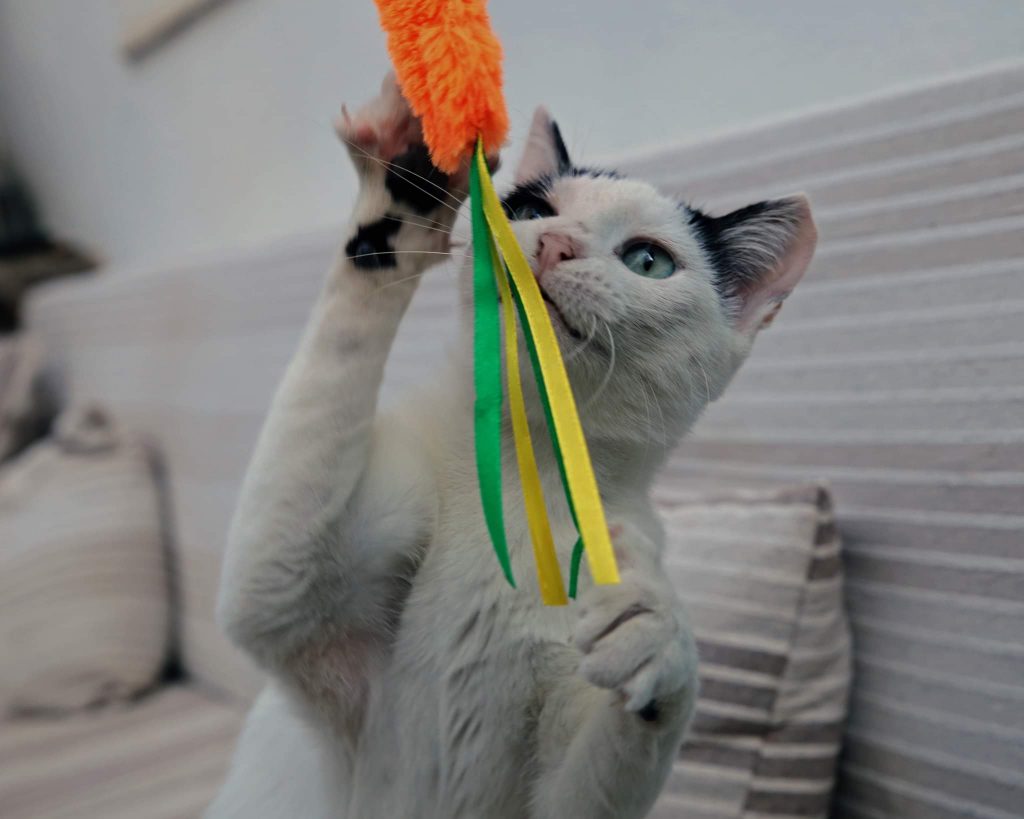 A huge thank you to the incredible team at Syros Cats for this beautiful story – Join us next month to find out about one of the other many residents!